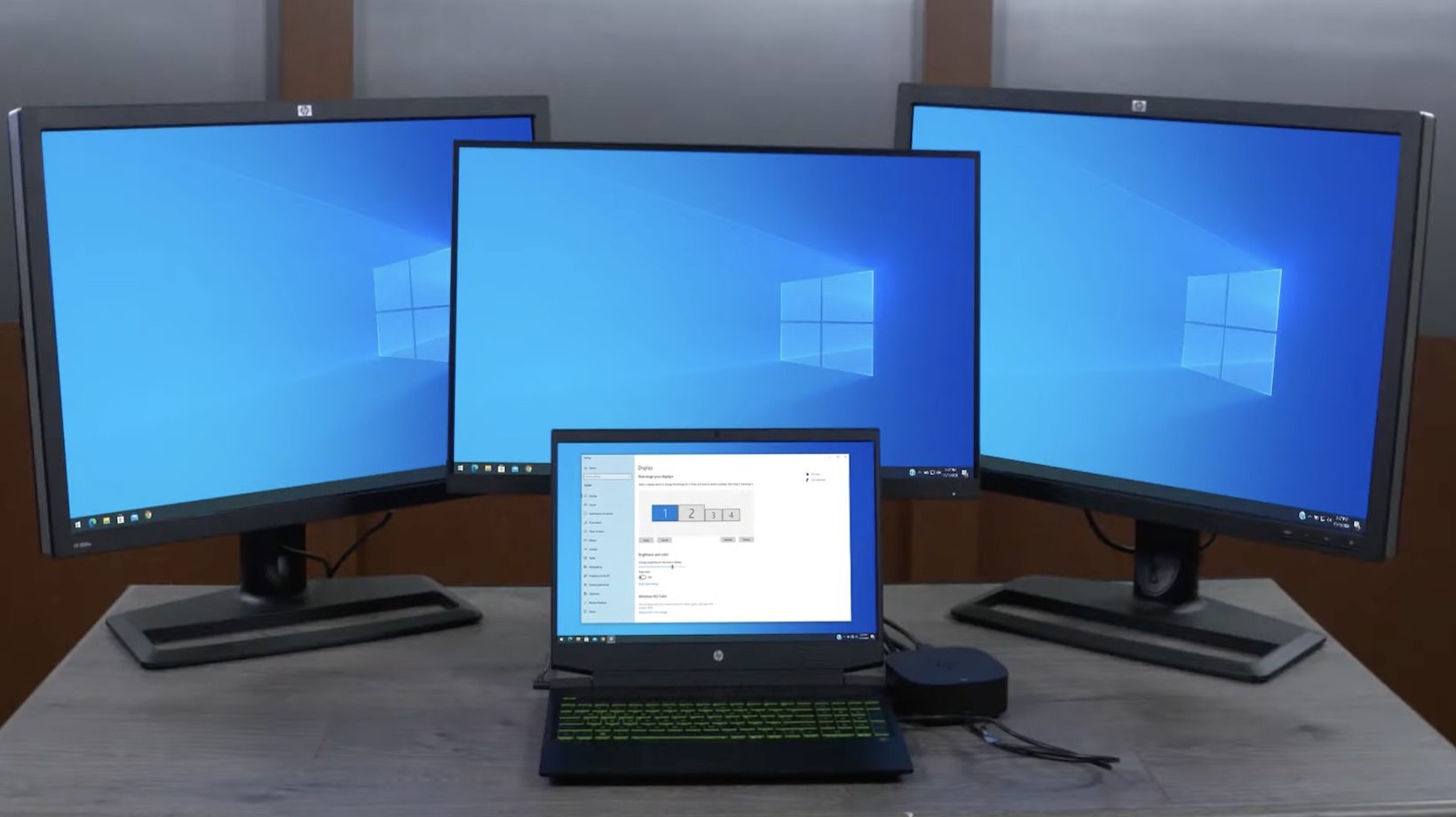 Why Use an HP Docking Station?
There are several reasons why HP docking stations stand out in the crowded market. They offer unique features that make them a wise investment for any laptop user.
Compatibility with HP Laptops
It's no secret that technology can sometimes be finicky when it comes to compatibility. With an HP docking station, this hurdle is a thing of the past. Designed specifically to work seamlessly with HP laptops, these docking stations guarantee a smooth and trouble-free connection. Simply plug your HP laptop into the docking station, and you're ready to go.
Enhanced Productivity
HP docking stations are productivity powerhouses. By expanding your laptop's capabilities, they allow you to accomplish more, faster. Enjoy the flexibility of connecting multiple external devices such as monitors, keyboard, and mouse, transforming your laptop into a full-blown workstation. With everything at your fingertips, tackling large projects becomes not only manageable but effortless.
Convenient Connectivity Options
In today's digital landscape, connectivity is key. An HP docking station offers a plethora of port options to accommodate your every need. Whether you're looking to connect extra screens for multitasking, need more USB ports for your gadgets, or require an Ethernet port for stable internet, HP's docking stations have you covered.
How to Choose the Right HP Docking Station?
When looking to enhance your HP laptop's capabilities, the first step is knowing exactly what you need from a docking station. Identify the devices you want to connect: printers, monitors, keyboards, or perhaps a sound system. Your usage habits will determine the type of docking station that'll best serve you.
Note: Power users may need docking stations with more port diversity and higher power output.
Look for a docking station that corresponds with your laptop model. Compatibility is essential as some docking stations might not fit or function properly with certain laptops. HP makes it easy for users, listing all compatible models for each of their docking stations.
Another thing to consider is portability. If you're constantly on-the-go, you'll appreciate a lightweight, compact docking station. They're designed to be travel-friendly and can easily fit in your bag. On the other hand, if you mainly work from a fixed location, a larger docking station with more ports might suit you better.
Different HP docking stations come with varying number of ports. Ensure that the docking station you choose has the right kind and number of ports for your devices. Commonly available ports include USB, HDMI, Ethernet, and SD card slots.
Above all, HP docking stations are designed to make your life easier – offering convenience and maximizing productivity – so take your time and choose wisely.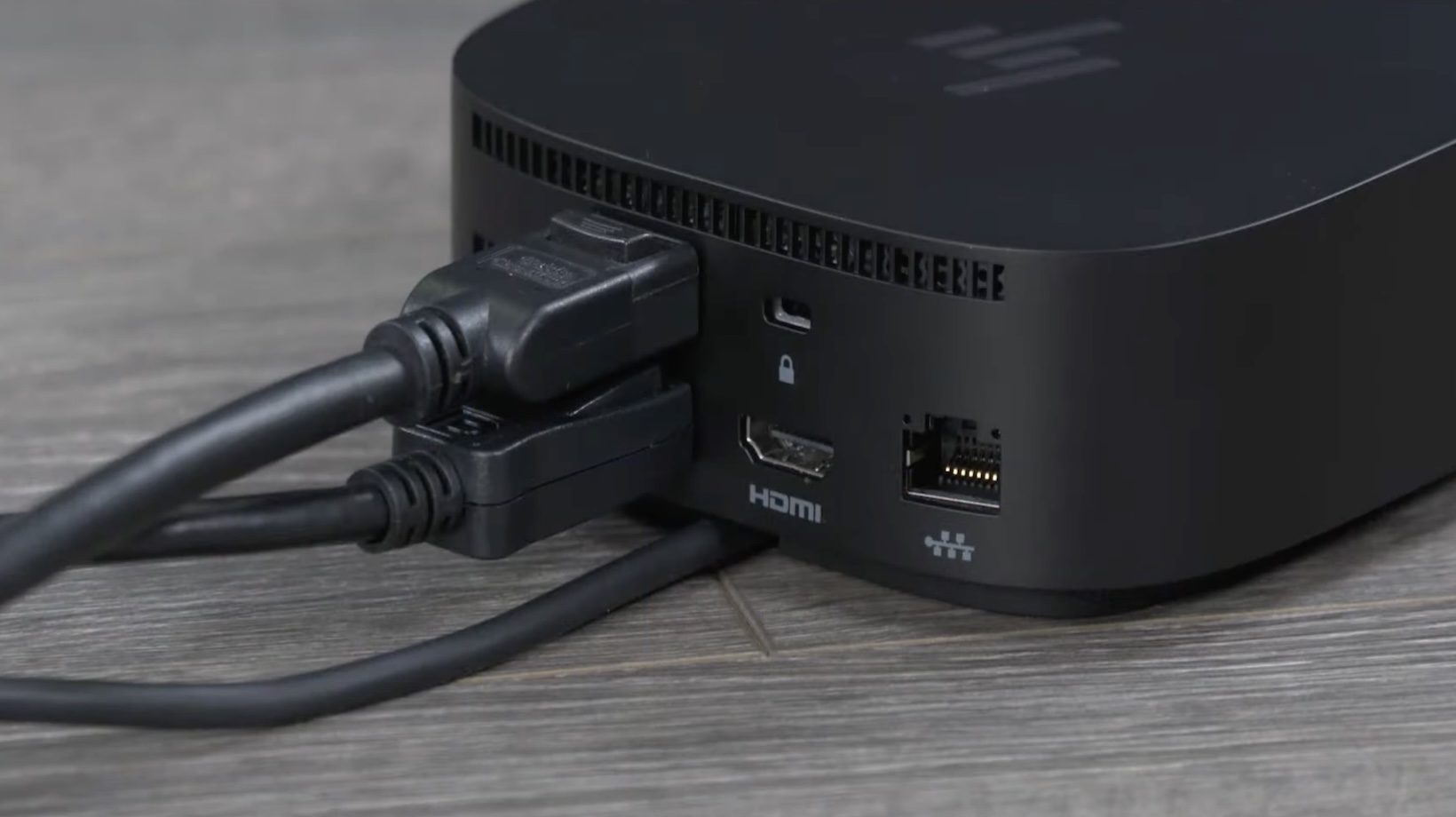 HP Docking Station for Laptops
From all the options available in the market, we've narrowed down the top 3 HP laptop docking stations that are currently leading the league. Each model brings its unique specialty to the table catering to a variety of needs and preferences.
HP USB-C Universal Dock
It's no surprise that the HP USB-C Universal Dock is immensely popular. It's beneficial for frequent travelers or professionals constantly on the move, due to its portability. This docking station is compatible with multiple laptop models making it versatile and user-friendly. Unlike other docking stations, it doesn't confine you to a specific model or brand.
Moreover, it's loaded with options when it comes to port selections. Multiple USB ports, a network adapter, and dual display ports make the HP USB-C Universal Dock a complete package. It's the epitome of convenience and functionality.
HP Thunderbolt Dock G2
Incorporating the cutting-edge Thunderbolt 3 technology, the HP Thunderbolt Dock G2 has established itself as a top choice among tech enthusiasts. Known for its power efficiency and speedy data transfer rates, this docking station greatly elevates your work efficiency.
One of the standout features of the HP Thunderbolt Dock G2 is its capacity to drive up to two external 4K displays. In addition, it's capable of providing up to 60 watts of power charge, sufficient to handle demanding workloads.
HP UltraSlim Docking Station
Being one of the most compact and lightweight laptop docking stations available, the HP UltraSlim Docking Station earns its spot on our list. While its minimalist design is suitable for a sleek workspace, it doesn't compromise on functionality.
Despite its slim design, it provides a wide range of connectivity options including multiple USB ports, DisplayPort, VGA, and Ethernet. This compact powerhouse ensures you are not left wanting for connectivity wherever you choose to work.
Each of these docking stations offers enhanced capabilities to take your computing experience to a notch above. We believe that investing in any of these would be a productive addition to your workstation. As we move onto the next section of this article, let's explore the technical aspects and features in detail.