When it comes to gaming, having a reliable and powerful laptop is crucial. Lenovo laptops are known for their exceptional performance and durability, making them an excellent choice for gamers. Whether you're a casual gamer or a hardcore enthusiast, Lenovo offers a wide range of laptops specifically designed for gaming.
Lenovo laptops for gaming are equipped with high-performance processors, ample RAM, and dedicated graphics cards that can handle the demands of modern games. These laptops also feature advanced cooling systems to prevent overheating during intense gaming sessions. Lenovo laptops provide an optimal gaming experience with vibrant displays and immersive audio technology.
One standout feature of Lenovo laptops is their customizable settings. Gamers can tweak the keyboard lighting, optimize power settings, and adjust fan speeds to enhance their gameplay experience. Some models offer fast refresh rates and low response times for smooth visuals and minimal input lag.
Lenovo laptops are a top choice for gamers due to their superior performance, durability, customization options, and immersive features. Whether playing the latest AAA titles or diving into virtual reality experiences, Lenovo has a laptop that can easily meet your gaming needs.
The gaming world is constantly evolving, and having the right laptop can make all the difference in your gaming experience. Lenovo has established itself as a top contender when choosing a reliable and powerful gaming laptop.
Lenovo Laptops For Gaming
Lenovo Legion Y740: The Lenovo Legion Y740 is a performance beast. This laptop is powered by an Intel Core i7 processor and an NVIDIA GeForce RTX graphics card and delivers exceptional speed and stunning visuals. With its 15.6-inch display and Dolby Vision HDR technology, you'll be immersed in vibrant colors and sharp details. The Y740 also boasts a customizable RGB keyboard and excellent cooling system, ensuring smooth gameplay even during intense sessions.
Lenovo Legion 5i: If you're looking for a more budget-friendly option without compromising on performance, the Lenovo Legion 5i is worth considering. Equipped with up to an Intel Core i7 processor and an NVIDIA GeForce GTX graphics card, this laptop delivers solid gaming performance at an affordable price point. Its 15.6-inch Full HD display offers crisp visuals, while its comfortable keyboard allows for hours of uninterrupted gameplay.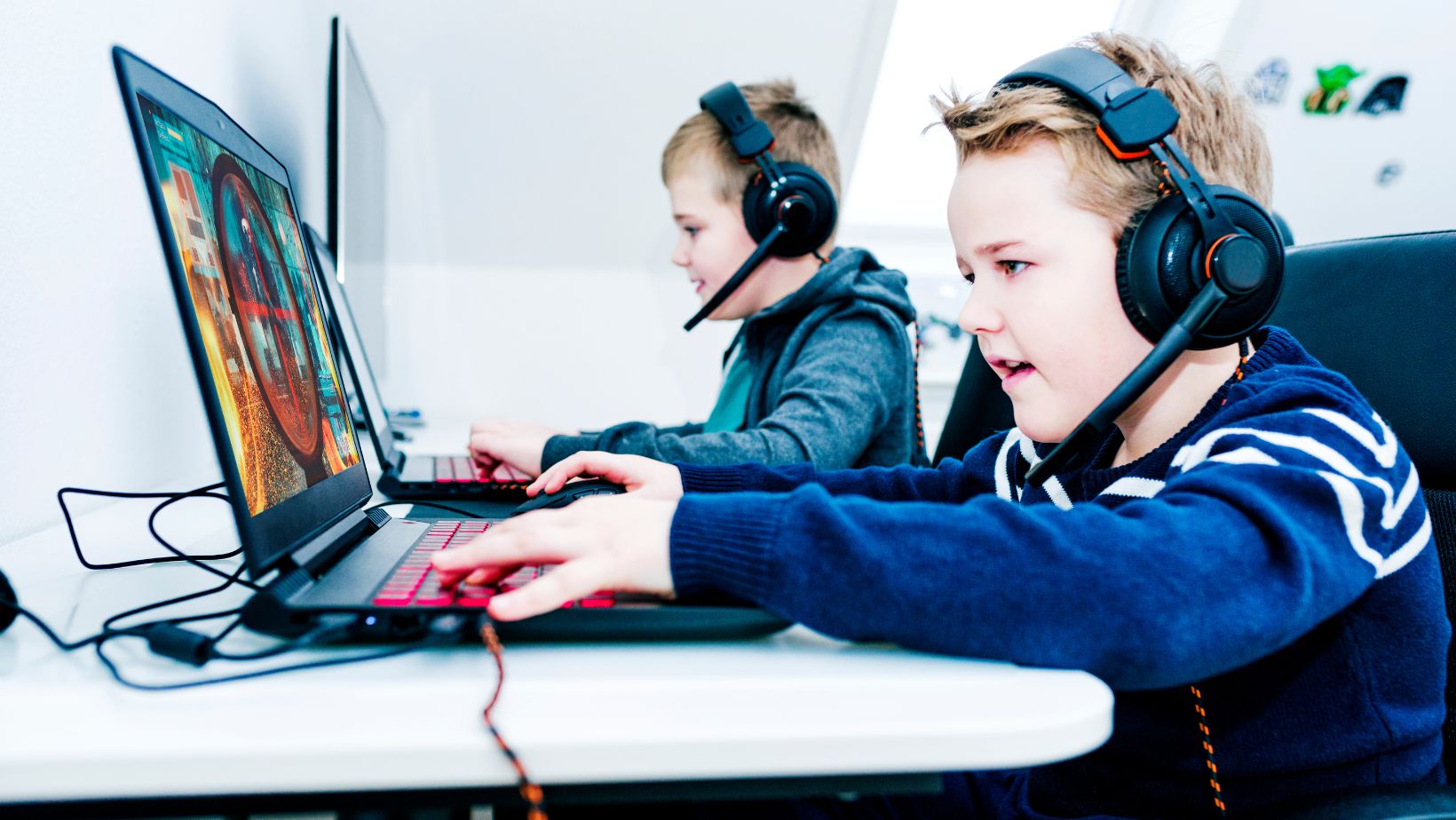 Lenovo IdeaPad Gaming 3: For casual gamers or those on a tight budget, the Lenovo IdeaPad Gaming 3 provides great value for money. This entry-level gaming laptop features an AMD Ryzen processor and an NVIDIA GeForce GTX graphics card to easily handle most modern games. Its 15.6-inch display offers decent color accuracy, making it suitable for work and play.
Lenovo Yoga Slim 7i: While not specifically marketed as a gaming laptop, the Lenovo Yoga Slim 7i can still handle light to moderate gaming thanks to its powerful hardware configuration. With up to an Intel Core i9 processor and an NVIDIA GeForce MX350 graphics card, this sleek and portable laptop offers a balance between work and play. Its 14-inch display with Dolby Vision support delivers vibrant visuals, making it a versatile choice for gamers who also need a laptop for other tasks.
Lenovo Legion 7i: If money is no object and you demand the best performance possible, the Lenovo Legion 7i won't disappoint. This premium gaming laptop features top-of-the-line specifications, including an Intel Core i9 processor and up to an NVIDIA GeForce RTX 2080 Super graphics card. The Legion 7i's stunning 15.6-inch display supports G-Sync technology for smooth gameplay, while its RGB keyboard adds a touch of personalization.
Final Thoughts
Lenovo offers a range of impressive laptops tailored specifically for gamers. Whether you're on a budget or willing to splurge on high-end hardware, a Lenovo laptop can meet your gaming needs in 2021.
With their powerful processors, dedicated graphics cards, and immersive displays, these laptops will elevate your gaming experience.